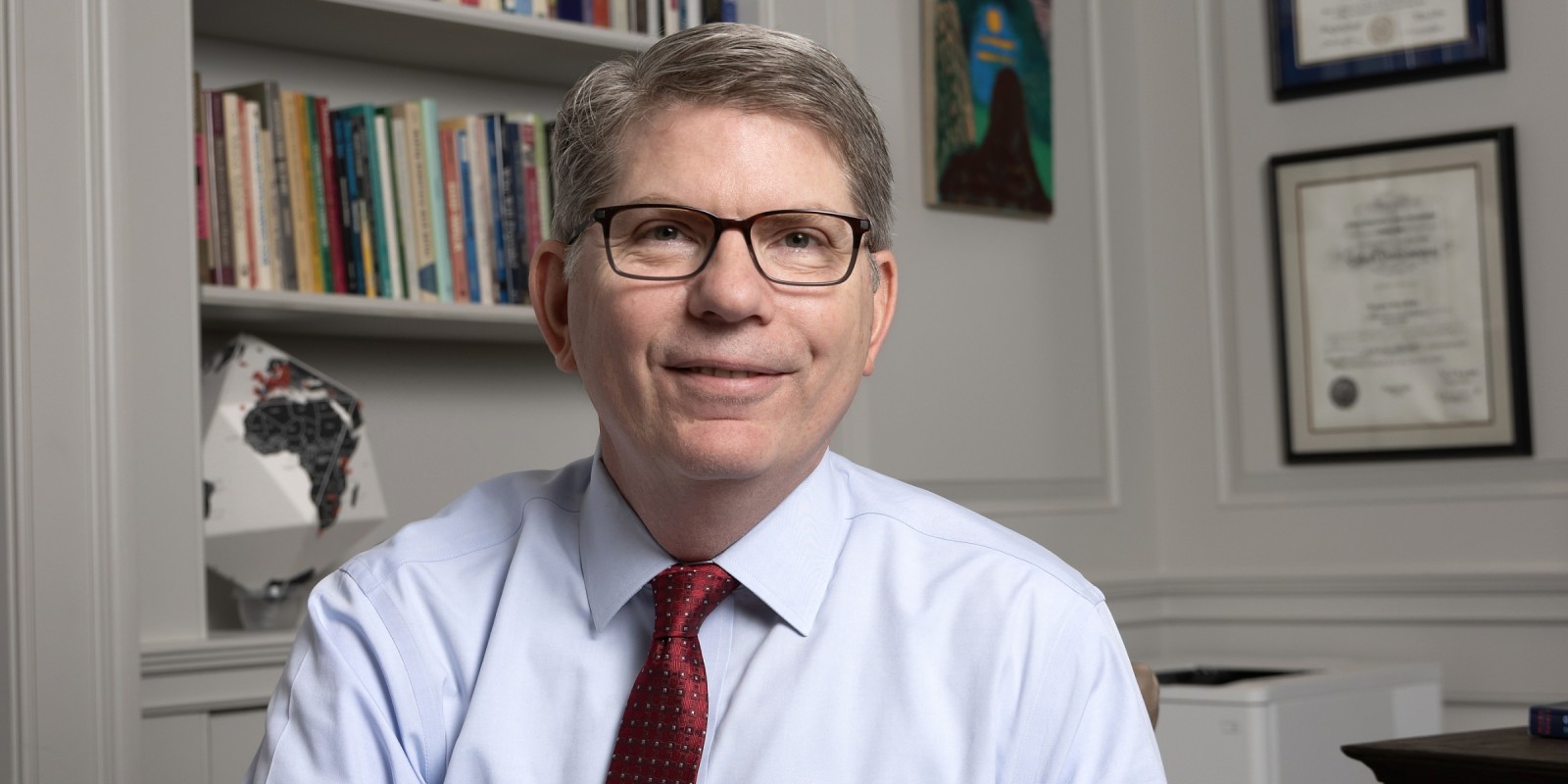 Dr. Douglas A. Hicks took the reins as the 19th president of Davidson College in August 2022, succeeding Dr. Carol E. Quillen. As an alumnus, his personal and professional lives now span the college's past, present and future.
"At Davidson, it's important to build upon where we are," Hicks said. "There's a healthy tension that exists here between tradition and change, and I feel joy, gratitude and enthusiasm about the work I'm able to do."
Before assuming his new post, Hicks served as the dean of Oxford College of Emory University. He also earned a Harvard University Ph.D. and was ordained as a Presbyterian minister following studies at Duke Divinity School. His background shapes his vision for the college and the role higher education plays in nurturing global citizenship.
"Part of my role in leadership is helping us model healthy public debate and civil discourse," he said. "We have an opportunity to set an example that provides an alternative to the polarization that communities have faced in recent years."
That vision also drives Hicks' approach to supporting a diversifying student body, particularly the growing enrollment of first-generation college students.

In higher education there are assumptions about access and how people succeed. We must be thoughtful about leveling the playing field and creatively, responsively meeting students where they are.

Dr. Douglas A. Hicks

| President, Davidson College
Hicks added that this commitment is reflected in Davidson's "need-blind" philosophy around access to education, with the college helping students meet 100 percent of their financial need without loans. "We need to continue this work to help all students meet the whole cost of their education," he continued. "The students themselves are our hope for the future. We'll continue to focus on affordability and accessibility, moving toward more inclusion and belonging."
The Endowment, as it traditionally does for new presidents at its four supported schools, gave Davidson a $300,000 grant to help jump start the Hicks administration. "Dr. Hicks has a thoughtful, dynamic vision for Davidson's future," said Bill Barnet, chair of the Endowment's Committee on Education. "We look forward to working with him and supporting him as he brings it to life."
There's a healthy tension that exists here between tradition and change, and I feel joy, gratitude and enthusiasm about the work I'm able to do.

DR. DOUGLAS A. HICKS