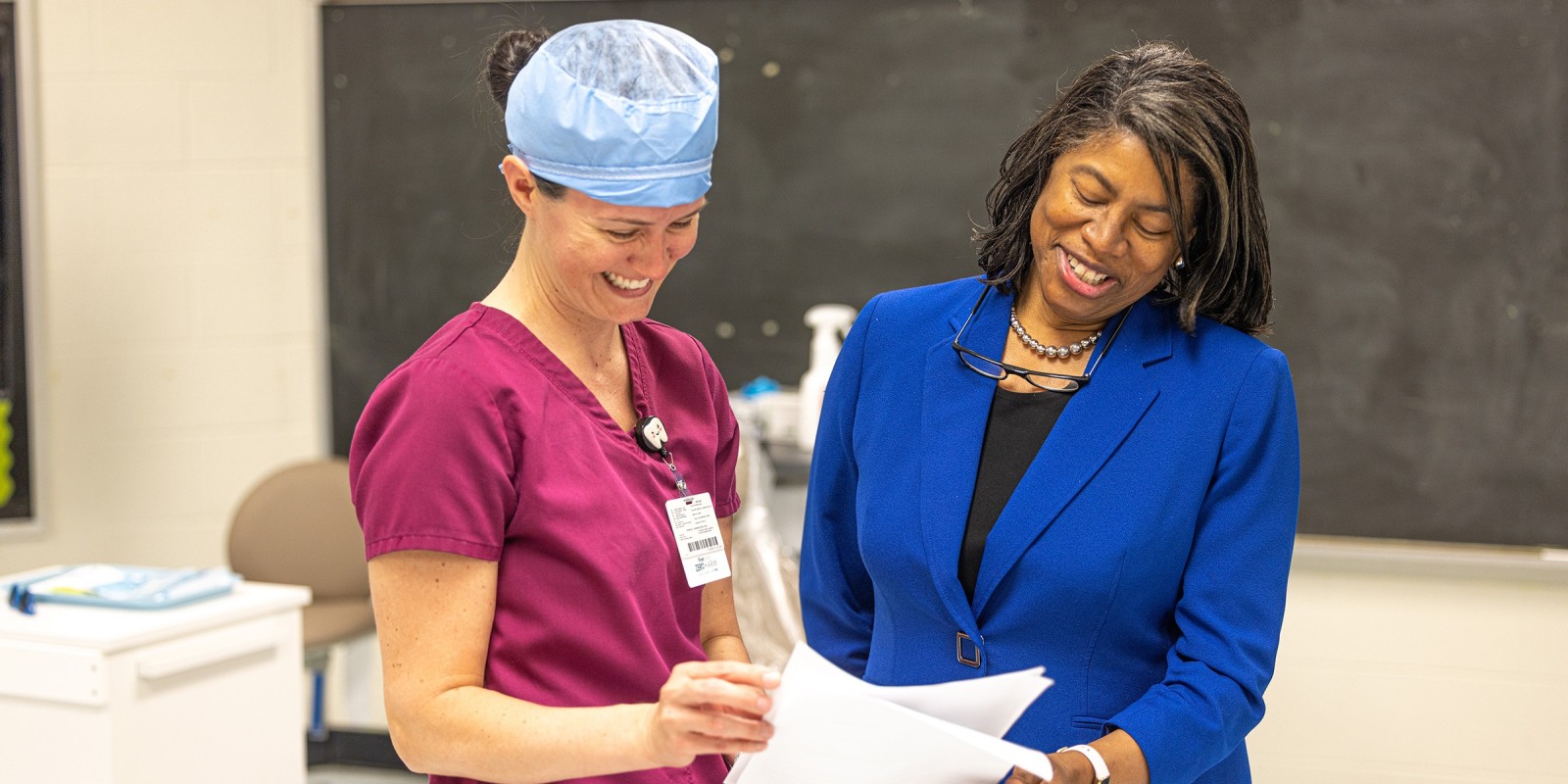 PROMOTING GOOD HEALTH AT SCHOOL
Oral Health Care
A forward-looking oral health initiative is equipping providers with both the mindset and the muscle to address an overabundance of untreated dental needs among underserved youth.
Rather than waiting for children to show up for traditional dental office appointments, the initiative takes dental services to schools, where children can more readily receive help. With an eye toward long-term sustainability, the project seeks to ensure dedicated oral health providers are backed by a strong business model.
"Our programs must achieve a state of clinical strength and financial well-being in order to serve well," said Dr. Amy Martin of the Medical University of South Carolina (MUSC), who is part of the initiative's leadership team.
That means helping dental practices develop advanced clinical care plans, viable business plans and adequate financial and clinical data reporting capabilities. Participating dentists receive clinical and business insights from experts at MUSC and the East Carolina University School of Dental Medicine.
Dr. Sharon Nicholson Harrell, director of FirstHealth Dental Care, said her practice provides treatment in six schools across Montgomery County, North Carolina. Her "portable" team sets up equipment in gymnasiums, libraries and classrooms.
"Being in schools has real advantages," Harrell said. "Students are in a familiar setting, and the transportation barrier is removed, which stops no-show appointments and keeps care consistent."
The stakes are high. Tooth decay is the single most common chronic childhood disease, and dental disease is responsible for 51 million hours of school missed each year.
According to the Centers for Disease Control, school-based dental sealant programs can save up to $300 million in treatment costs for children identified as being at high risk for tooth decay.
There's a big return on investment when we help our programs develop strong clinical care and sustainable business plans.

Dr. Amy Martin

| Medical University of South Carolina
The Endowment supports school-based oral health projects in partnership with the Blue Cross and Blue Shield of North Carolina Foundation and the BlueCross BlueShield of South Carolina Foundation. The effort to strengthen business practices is part of the Endowment's five-year investment in expanding school-based oral health services in the Carolinas. More than 350 schools have established oral health programs, providing more than 60,000 prevention services and more than 9,000 treatment services.
"This school-based oral health initiative shows great promise for children and families," said Jack Cecil, chair of the Endowment's Committee on Health Care. "This is the kind of proactive problem-solving we must have if we are to overcome long-standing public health challenges."
Highlights